Bridal Shower Gift Suggestion
Do you need a bridal shower gift suggestion? Most couples will register their desired items at several stores. Choosing from their list makes the whole process easier. This is usually included in the invitation. If a list isn't available, there are several other ways to decide.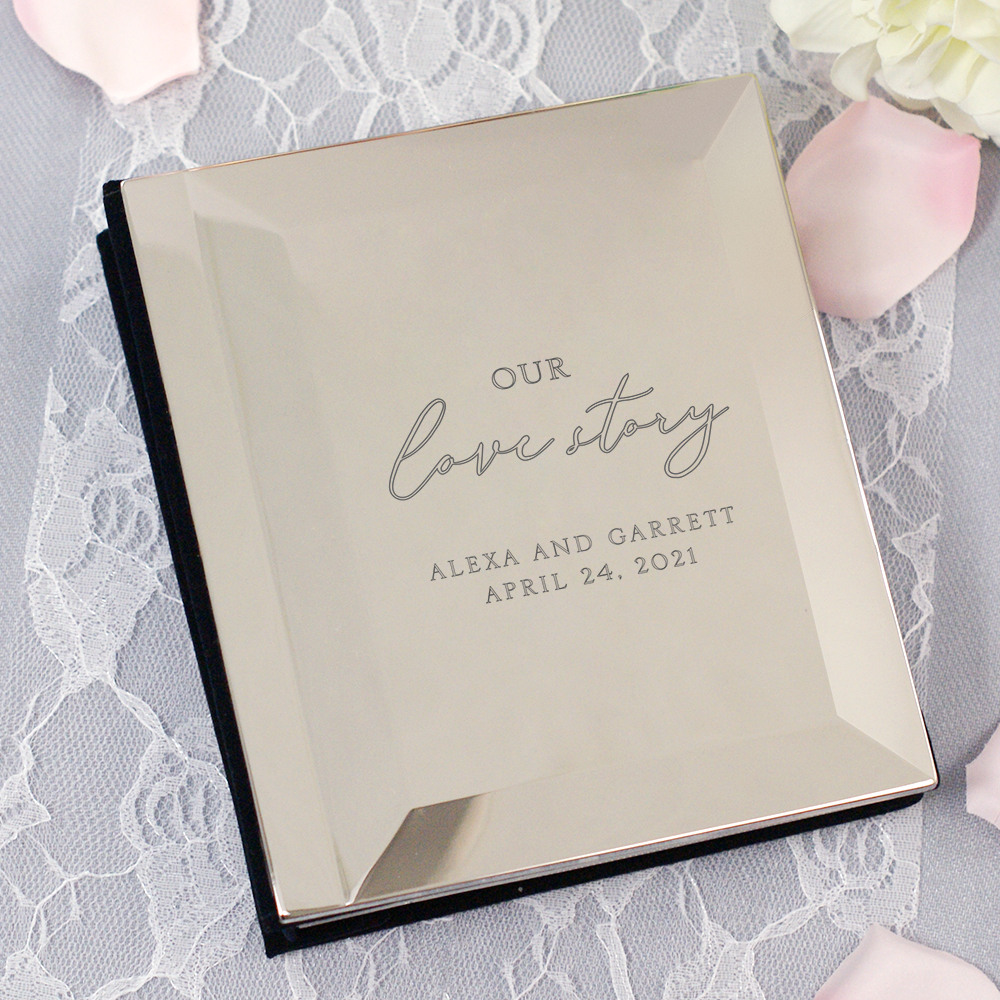 Often, the bridal shower gift  will be selected from one of the following categories:

• Necessary basics:
Many couples are just starting out. They will need the basics, first. These are items like a toaster, blender, towels, etc.
The better you know the couple, the easier it will be to determine their needs. When in doubt, just ask the hostess.

*** Do you have a unique bridal shower gift idea you'd like to share?


---
Start With Some Basic Ideas

Kitchen gifts...basic to gourmet, these will be used often.
Bedroom ideas...practical to luxurious, these items will be welcomed.
Bathroom choices...comforting to pampering, including some necessities.
Barbecue options...from grills to tableware, to enjoy outdoor cooking.
Bride's Emergency Kit...be prepared to solve problems up to the last minute.
Gifts for the Wedding Day...help personalize her special day.
Choosing from the registy...always appreciated.
Online Wedding Album...make it memorable.
Don't forget the wishing well..great starter items.
---
• Romantic:
This gift can be just for the bride, such as lingerie, or it can be a couple's gift, like a day at a spa. Think extravagant (but of course, within your budget). A much appreciated bridal shower gift suggestion is to create that "spa feeling" by assembling a package of soaps, lotions, loofahs, body butter, and candles. These packages are always a hit.
A gift certificate geared toward the couples needs and interests is always a welcome idea.
Looking for something different? How about a gift of the month club?

---
Bridal Shower Gift Suggestion With A Theme

• Themed:
the invitation for this type of party, will often request that
you bring a theme-related gift. For example, for a beach party, you could bring beach towels, a lounge chair, or a picnic basket. You can expect to see a variety of gifts at a theme party, so use your imagination. That's part of the fun.
A specialty basket is a unique bridal shower gift suggestion. The theme can make selection easy. Luggage for a Honeymoon Theme, monogrammed towels for a Bed and Breakfast Shower, or towels and folding chairs for a Beach Theme. Think about the theme and a great bridal shower gift suggestion will follow.

More gift basket idea information...
A bridal shower towel cake is a creative choice. This can also be based around your theme.

---
Special Categories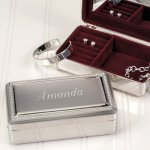 • Keepsakes:
These are items that may be engraved, monogrammed, or personalized in some other way.
They will remain very special to the couple throughout the years.
Consider bridal shower gifts with a personal touch.


• Some bridal shower gifts on the "wish list" may be too expensive for one guest to purchase. Think about pooling your money with others, if you know the larger wedding shower gift will be especially appreciated.
• Are you looking for some inexpensive options?

---
Extras To Think About Beside The Gift

• How you wrap your gift can add a special touch.
• Simplify after party "Thank You" notes with a bridal shower gift checklist.
• What is the etiquette for bridal shower gift giving?
• Make sure to set up a table for guests to place their presents.
---
Have a great bridal shower gift idea?
Did you receive a bridal shower gift that everyone loved? Have you given a gift that guests at the party all wanted to know where you got it? Share it!
What Other Visitors Have Said
Click below to see contributions from other visitors to this page...

---
Homepage:
Contact Us:
Sitemap: