Successful Bridal Shower Ideas
It just recently hit you...you need some great bridal shower ideas. Who, what, when, where, why...exactly! Your wedding shower ideas need to answer these questions. Don't panic. You'll have a plan in no time.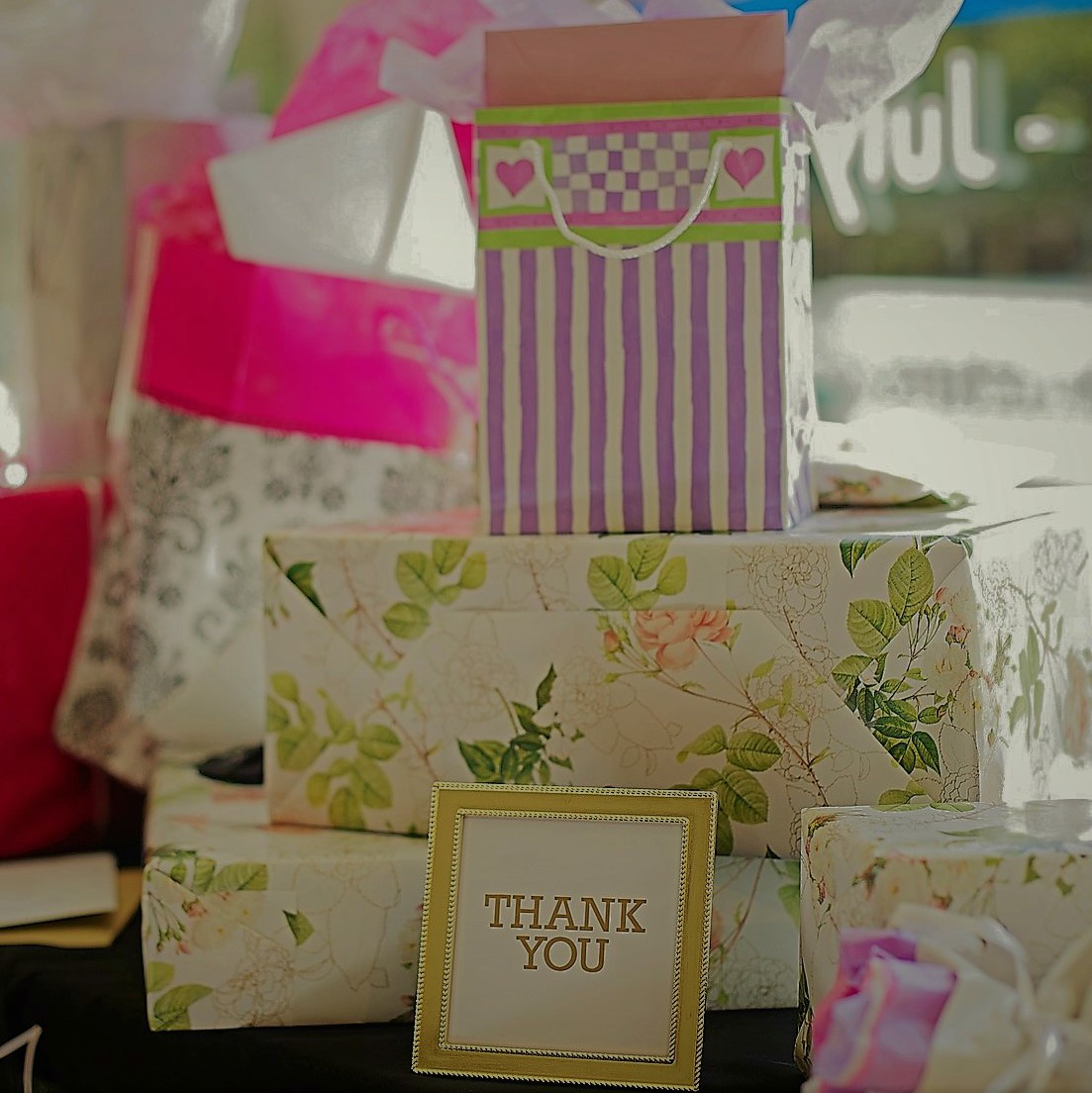 So, welcome "party planners". We want your event to be fun and stress-free. Whether you're having a small get-together or anticipate a large crowd, use this site as a guide. Then, let your imagination flow. You never know where it will take you.
---
You May Be Wondering
• What are the rules of etiquette for a wedding shower? Are they always the same, or do they vary whether you are having a formal or informal event ?
• What should be included in the invitation?
• Are there any unique bridal shower ideas for themes? Is it necessary to have one?
• Are wedding shower favors always given to guests?

• Who hosts a couples shower, and who is invited?
• What about a second marriage party? Is it planned any differently?
• Is a full course meal always served, or can you just have snacks?
• What type of bridal shower games are good for a mixed age group?
• These questions and more are answered on this site. So, take your time, look around, and enjoy!
---
Popular Bridal Shower Ideas Pages

---
Plan By The Season

If you don't have a theme in mind, take your inspiration from the time of year.

Fall means leaves, pumpkins, and warm colors. Consider a harvest or camping theme. Costume parties are a great couples idea.

Winter brings snowflakes, cocoa, and lit fireplaces. Celebrate with a Winter wonderland, gourmet cook, or spa party

Summer has hot days, beautiful sunsets, and dips in the pool. A beach, luau, nautical, or wine and cheese shower are possibilities.

Spring is the scent of flowers in the air, and bursts of new color. A tea party, garden theme, or fiesta will work.
---
We continually update, so please see our:

• What's New! page...this is our blog. Subscribe by clicking on the orange button in the top right column OR...
• Just click on "RSS Icon" in the bottom left column. It's that easy!
• Sitemap page: Browse through the main pages. Then check here, (upper left hand column) for some unique ideas for a bridal shower that you may have missed.
• Your tips: If you have an idea you think would help others, please share it here!
• Free Newsletter (below). Sign up to receive ongoing party news and ideas.
---
Homepage:
Contact Us:
Sitemap: