Bridal Shower Location
The bridal shower location is one of your first planning decisions. This is typically based on the number of guests you will invite and your budget. Other factors such as the weather, and driving distance for guests, may also enter into your final choice.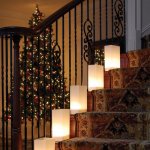 Having a mental picture of what the party will look like is also a good way to choose. Some places will lend themselves to a formal look, while others will definitely be casual. Rental halls can often be dressed up or kept simple.

*** Have a unique bridal shower location idea? Share it!
---
Where Will You Hold The Event?

Where to hold the event can usually be answered by some basic questions:
• How many guests will be attending?
Small groups generally have more choices, but many showers need to accommodate a large number.
• What season is it?
The time of year will affect your area. Is it usually rainy, too hot, too cold? It may be great to have it outside. Take your weather into consideration.
• What type of food will there be.?
You may choose appetizers, sit-down meal, buffet, dessert only, etc.? What you want to serve, often influences the location.
• What will the budget allow?
Don't spend on a place you, or others, can't afford. This will create unnecessary stress.


---
Do You Have A Large Guest List?

Based on the above, the following are some options:
   • Beach area
   • Country club
   • Hotel banquet room
   • Large patio or garden area
   • Large private home
   • Park
   • Rented hall
   • Restaurant with banquet room 

Will You Have A Small Group?
The following are some suggestions:

   • Beach
   • Gazebo
   • Individual's home
   • Intimate restaurant
   • Neighborhood bar
   • Patio, deck, or garden area
   • Poolside
   • Small rented room
---
• If your bridal shower is catered, answering these questions will help.
• If your bridal shower will be at a restaurant, be sure to ask these questions.

---
Looking For An Out Of The Ordinary Bridal Shower Location?
Lately, some bridal shower locations have become less typical.
So, if you're wondering where to have a bridal shower with an "out of the ordinary
location", take a look at some other ideas that have been used:
   • Aquarium
   • Art Gallery
   • Bowling alley
   • Casino
   • Dance studio
   • Europe
   • Las Vegas
   • Mansion
   • Miami
   • Mini Golf
   • Mountain Top
   • Movie theater
   • Murder mystery dinner theater
   • Museum
   • New York
   • Night club
   • Private club
   • Rooftop of a highrise building
   • Spa
   • Theme park
   • Winery
   • Yacht
   • Zoo
• Are you planning an out of town event?
*** Want to combine more than one site?
---
Have a great bridal shower location?
Do you have any ideas for bridal shower locations? Did you host a great party, where the site added to the event? Was a bridal shower thrown for you at a place you never expected? Share it!
---
• Return to Bridal Shower Ideas For You homepage...
Homepage:
Contact Us:
Sitemap: