Bridal Shower
Gift of the Month Club
A bridal shower gift of the month club is a great idea for any bride or couple. This is the gift that keeps on giving. Each month will bring a new surprise.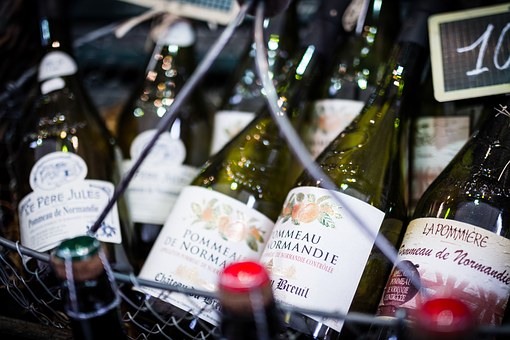 There are a variety of options available. Each company will have their own terms. So, what's the easiest way to make a selection?
Answering the following questions, may help.

---
Start With Some Basic Questions

Answering the following questions, may help.

What is your budget?
Will you be giving this gift alone, or with others? The total amount you have to spend, will usually help narrow your choices.

Is there a bridal shower theme?
Choose a category that fits in with the theme. For example, a monthly wine, would fit a Wine and Cheese party theme. Flowers would go along with a Garden theme. Monthly coffees are good for a Kitchen theme.

Is this a couples shower?
If it is, you definitely want to choose a present that is appropriate for both. You could also choose an item for each, if your budget allows.

What do the couple generally like?                                                                                    If you know something that they both have an interest in, for example wine, your decision may be easy.
---
Bridal Shower Gift Of The Month Club Ideas

What are some of the ideas available on a monthly basis?
You'll easily find companies on the internet, and in retail locations who offer the following:

• Books-programs are available based on her preferences
• Beer-you'll find a variety of handcrafted and hard to find beer, available.
• Chocolate-artisan chocolates with natural ingredients
• Coffee- a range of gourmet flavors of different strengths.
• Cookies freshly baked and so yummy!
• Cosmetics-check out the latest beauty products and tips
• Desserts-fresh baked gourmet treats of all kinds.
• Flowers- a new bouquet each month
• Fruit-have the best of the season year round
• Magazines-they'll enjoy his and her subscriptions
• Movies-catch the latest, or catch up on older movies
• Music-personalized recommendations
• Pizza-be tempted with basic to gourmet choices
• Skincare- samples of the latest products
• Wine-unique quality from handcrafted wineries
*** This bridal shower gift is a unique idea that will be enjoyed throughout the year.
---
• Other party gift suggestions...
• Go from Bridal Shower Gift of the Month club page to the homepage.
Homepage:
Contact Us:
Sitemap: