Inexpensive Bridal Shower Gift Ideas
Are you looking for inexpensive bridal shower gift ideas? Inexpensive doesn't mean that your present has to to be tacky or look cheap. There are many ways to come up with great ideas on a limited budget. Some of the best gifts are those that come from the heart.
First, look to your own talents. Are you skilled in a craft? Do you like to sew? Are you a great cook? Others pay good money for gifts made with these skills. Next, think about the recipient. What could you put together that this person or couple would enjoy?


---
Inexpensive Bridal Shower Gift Ideas
For The Crafter
See if you find something that appeals to you from the following ideas.
If you're crafty, use your individual talent.
• add your message to a chalkboard frame sign
• buy a plain frame and personalize it
• make a scrapbook for the bridal shower, wedding, or honeymoon. There are many choices both in store and online. This is one of the inexpensive bridal shower gift ideas that is sure to be appreciated.
• make a wreath for their home
• crochet an afghan

---
Are You A Good Cook?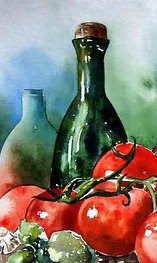 If you're a good cook, use your culinary skills.

• compile some of your best recipes, and put them in a small album or recipe holder

• offer to cook a gourmet meal for the couple

• assemble the ingredients for an affordable recipe and put in a basket
---
Can You Sew?

If you sew, you may already have material for these inexpensive bridal shower gift ideas.
• make napkins, and/or place mats
• sew a table runner
• pillows in the couples colors
• laundry or lingerie bag
• his and her pillow cases
---
Other Possible Choices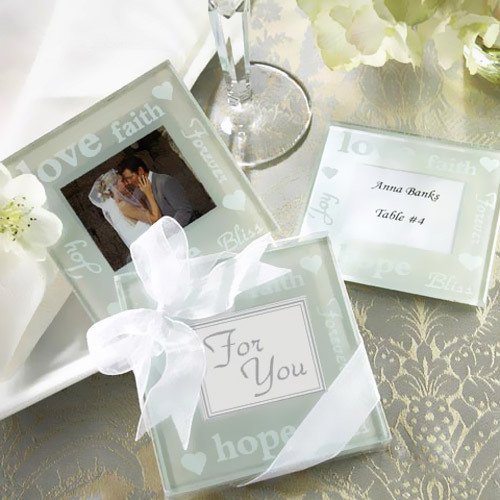 General ideas...all of the following can be found inexpensively.
• glass coasters
• recipe holder with some recipes
• set of measuring spoons and/or teaspoons...attach one of your favorite recipes that you've written on a card
• make a coupon book...enter offers to help cook a meal for the new in-laws, clean the house for guests, grocery shop for a planned party, pick up dry cleaning, etc.
• Christmas ornament...this could be a wedding, honeymoon, new home, or hobby
• put together a basket of needed paper items...paper towels, napkins, and tissues
• purchase five or more spices and put in a holder with a ribbon attached
• set of place mats with coordinating napkins
• napkin rings
• waste basket filled with toiletries
• two mugs with coffee, tea bags, or cocoa
• candles
• picture frame
• wine opener and bottle stopper
• book...this can be on the couples interest, place they are going on their honeymoon, household tips, recipes, gardening, etc.


---
• Go from inexpensive ideas, back to Bridal Shower Ideas For You Homepage.
Homepage:
Contact Us:
Sitemap: