Bridal Shower Camping Theme
A bridal shower camping theme is great idea for the couple who love the outdoors. You're sure to know them. They prefer a tent to a hotel suite. They like cooking over an open fire, instead of using  a microwave. So, plan around what they love.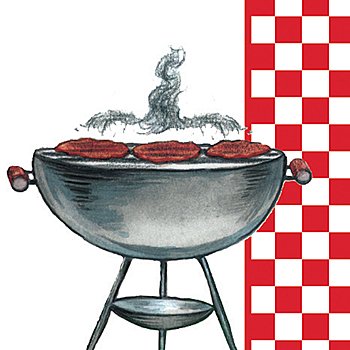 You could pitch a tent, fire up the grill, and prepare an outdoor event. You can also bring your camping ideas to the comfort of indoors. Either way, this can be a very fun theme.

---
Invitations and Location
• A bridal shower camping theme lends itself to an outdoor location. If weather permits, take advantage of a backyard, or park. Of course, you can also create this type of setting, inside.


• A tent, flashlight, or hotdogs, are all appropriate designs for your invitations. Ask guests to dress casually. Politely suggest that they bring gifts related to the camping theme.

---
Bridal Shower Camping Theme Decorations

Your camping decorations:
• mother nature provides the backdrop at an outside location
• Inside or out, you can display a tent.
• Have a real or fake bonfire.
• The centerpieces can be lanterns.
• Blankets can be used for effect.
• Any outdoor equipment, such as fishing rods, can also be added.

---
Entertainment
Do you need games for your bridal shower camping party?
• Bride-to-be bingo is a fun option.  See which guest guesses the most theme related gifts.

"Outdoor" music:
• campfire songs, such as Kum ba yah, and Old Smokey
• play the couples favorites
• have nature sounds playing softly

---
Chow Time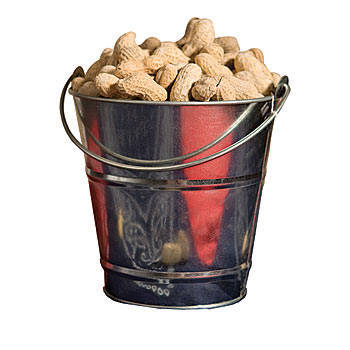 Your menu can include:
• plenty of simple snacks...bowls of peanuts, pretzels, potato chips, and onion dip work well.

• your main meal can be hamburgers, hot dogs, macaroni, potato, and tossed salad. Don't forget catsup, mustard, and relish.

• make a hearty punch for your camping theme party.

• Dessert: this is the perfect time to roast marshmallows, and make s'mores. If your party is indoors or out, there are a variety of kits available to make s'mores. Make sure you have enough supplies for everyone, if you want your guests to participate.

---
Gifts and Favors

Camping gift Ideas:
• air mattress
• tent
• folding chairs and table
• sleeping bag
• lantern
• camping magazine subscription
• raft
• pots and pans

Outdoor favors:
• water bottle
• canvas tote
• flashlight
• citronella candle


---
 • More gift choices for this theme.
• Go to Bridal Shower Themes page.
• Go from camping theme page, to Bridal Shower Ideas For You homepage.

Homepage:
Contact Us:
Sitemap: