Vintage Bridal Shower Theme
A vintage bridal shower theme brings to mind traditional ideas. Think ladylike...pearls...dresses...purses. Picture the moms and daughters from the classic tv shows like "Leave It To Beaver", "Donna Reed", and "Father Knows Best". Their households depicted a clean simple elegance.
Vintage can refer to a certain period of time. The following ideas are based on a "fifties" time-frame. You may also choose the Roaring Twenties, known for Flappers and the Charleston dance, or some other era that you think would work for your event.

---
Choose Your Location and Send Your Invitation
• Your ideal location, if the numbers permit, is a private home where you can easily create the desired coziness of this theme. Otherwise, a rented hall or restaurant are options. You might even find an old fashioned one that already reflects the mood you are trying to create.

• Announce this party theme with a vintage invitation.
This could be a simple floral design, old fashioned photo, or a solid color. Request that your guests "dress" the part. This will add to the fun. Many guests will still have access to the genuine articles.

• Decorations can be simple. Choose a color scheme such as red and white, green and blue, or pink and brown. Use a linen tablecloth, and top it with a runner with a traditional design. Have plenty of vases filled with fresh flowers, on available tables. Place framed pictures of the couple around the room.


---
Food and Games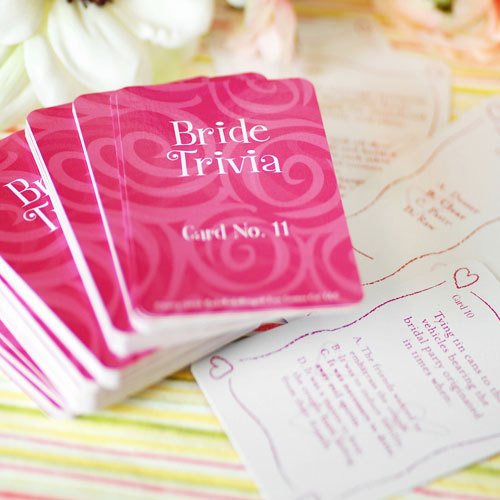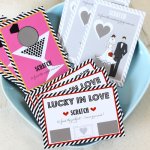 • Vintage bridal shower theme games:
This is one party where guests will expect to play traditional games. Bridal Bingo is an old favorite, but there are
many other fun games from which to choose.


The Menu: for your party can include traditional homemade items.
• Finger sandwiches work well with this theme
• Baked breads...banana, cranberry, blueberry
• Simple salads...potato, macaroni, coleslaw

The dessert could be a sheet or layer cake in the party colors.

• Add a traditional punch to your theme party menu. Tea and coffee are also typical.

---
Vintage Bridal Shower Theme Gifts And Favors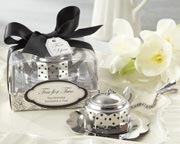 Retro Favors:
• recipe cards
• teapot infuser
• bath soaps
• bath soaps
• small potted plant
• notepad

"Ladylike" Vintage Bridal Shower Theme Gift Ideas:
• monogrammed robe
• cookbook
• pearl necklace
• crystal vase
• stylish apron

Keep your music softly playing in the background. This party is based on good manners, so you don't want to overpower guests conversations.

---
• Still deciding on your bridal shower theme?
• Go from vintage theme, back to Bridal Shower Ideas For You homepage.

Homepage:
Contact Us:
Sitemap: