Pirate Bridal Shower Theme
A Pirate bridal shower theme can be entertaining for guests of all ages. It is also a fun couples party idea. If you're questioning whether this theme is just for kids, take a look around you. You'll see the pirate influence in clothing, stationary, jewelry...just about everything.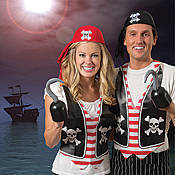 You will probably know whether your guest-of-honor will like this choice. If so, planning this party will be easy. There is so much available. Start with your own home...remember the pirates were scavengers!

---
Location and Invitations

Send out a Pirate bridal shower theme invitation that announces your plans. A skull and crossbones, treasure chest, or map design will get the idea across. If you want to go all out, send them an invitation in a bottle.
Let guests know if you would like them to dress up in costume. Maybe you'll just have them dress casually, and give them a bandana and eye patch when they arrive.

An outdoor location works well for this theme, weather permitting.

---
Pirate Bridal Shower Theme Decorations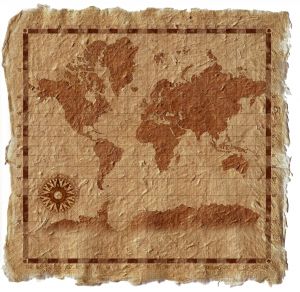 Props that can be used:
• maps
• treasure chests
• buckets and shovels
• sand
• coins
• jewelry
• parrots
• hooks
• eye patches
• shells
If you're outside, fill a kiddie pool with sand, and add hidden treasures.

---
Entertainment
A treasure or scavenger hunt is a great idea for this theme. Get creative!

• Games for your pirate theme party.
Any beach or adventure music will enhance this theme. Some favorites are:
• Beach Boys
• Jimmy Buffet
• Sublime
• Bob Marley

---
Pirate Party Food
Your pirate bridal shower theme menu can include:
• snacks of goldfish crackers and pretzels
• fish and chips
• jerk chicken
• Cold salads, tomatoes stuffed with chicken and/or tuna

• Turn a simple punch recipe for your pirate party into a special tropical drink by serving in a plastic coconut or pineapple drink cup. Of course if you're making something stronger just add "a pirate's bottle of rum".

• For your dessert use a sheet cake. Decorate as a treasure map, or treasure chest.

---
Gifts and Favors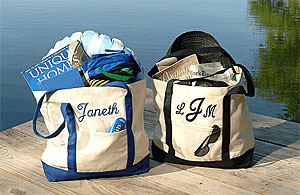 Pirate Theme Bridal Shower Gifts:
• beach bag
• tropical drink set of glasses
• picnic basket filled with goodies
Pirate theme party favor ideas:
• Seashell candle
• Mini lantern with votive candle
• Pair of flip flops
• Tropical drink holder
---
• Choose from other theme ideas.
• Go from Pirate theme page, to Bridal Shower Ideas For You homepage.

Homepage:
Contact Us:
Sitemap: