Must Have Bridal Shower Theme
What is a Must Have bridal shower theme? It's a party to help supply the couple with "emergency" items. Guests may have dealt with a particular problem when it arose. Now, it's their turn to share the experience.

This could be an item the guest now uses on a daily basis. It may also be something that was discovered in a "crisis" situation. They may have only used it once, but will never be without it again.

---
Make a Plan

There are several ways to stage this event:

• The first idea is to let guests bring any item they can't live without. This is their gift. It can be from any category.

• Your second choice is to pick a category theme, for example kitchen or bath. Have guests choose something from that area, that they found helpful.
Begin Planning:
• Your location can be based on the number of guests, time of year, and your budget.

• Choose invitations with a shower motif, or brides favorite colors. Explain your theme to the guests, and ask them to bring a gift that relates.

---
 Must Have Bridal Shower Theme

Ideas


• There are a variety of traditional and modern bridal shower decorations. Choosing a color scheme will help to narrow your choice.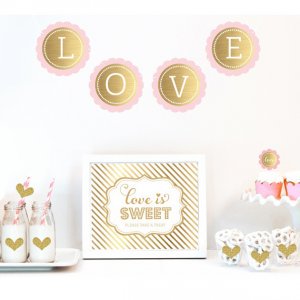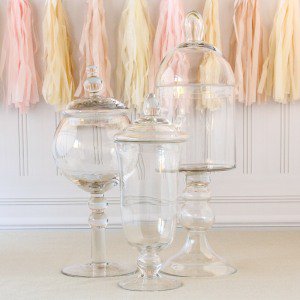 • Try to incorporate must have bridal shower theme decorations that the couple can use afterwards. For instance, if you are having a kitchen or bath shower, a towel cake as a centerpiece.would be a great idea. Having a "get organized theme"? Use storage containers or canisters, as vases for floral arrangements
• Traditional bridal shower games such as bingo and word scramble are a way to have guests participate in the party.

Food and Favors


What's on the Menu?:
• any food plan will work for this theme.
• Keeping it simple, will allow extra time for guest to offer ideas on the item they brought.

• Drinks: use a delicious punch recipe for your Must Have Party.
"Must Have" Favors: Carry out your theme by providing items that are useful. These can also go along with the category you've chosen. Some general examples are:
• manicure set
• coasters
• bath soaps
• oven mitt
• measuring spoons

---
• Still considering other bridal shower themes?
• Go from Must Have page, to Bridal Shower Ideas For You homepage.

Homepage:
Contact Us:
Sitemap: