More Bridal Shower Themes
There are more bridal shower themes to choose from than ever before. There are so many fun ideas when staging a themed event. First, choose a concept that would make the bride-to-be or couple happy. Then go by space you plan to use, and also your budget.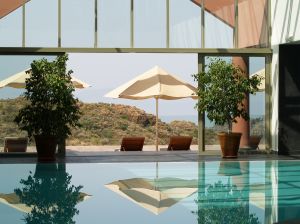 The following are suggestions to get you thinking. Some are general and easily adaptable. Some are more specific. You may also want to look at more bridal shower themes on our main themes page listed in the navbar to the left, under Party Basics category.

---
Some Ideas To Start Your Plans


• Asian party theme: Quiet elegance describes her. Make sure to have chopsticks, and soft music. Don't forget fortune cookies.
• Autumn or Fall theme: take your queue from nature for this theme... colorful leaves, apple and cinnamon scents, tableware and decorations in red, gold, green, and brown.

• Activity party: help the couple paint their new home, plant a garden, refinish or move furniture. Anything that needs to be done before the wedding, can be turned into an event.

• Animal lover: she takes her favorite pooch or kitty everywhere...she'll love this idea.
• Aromatherapy: scent the invitations, floral arrangements, and room with essential oil. Carry the theme through to your gifts and favors.

---
More Bridal Shower Themes

• Basket theme: use different size baskets for decorations, serve snacks in baskets, and give a mini basket with flowers as a favor. Presents could include themed gift baskets, or baskets that can be used in the couples new home.
• Birthstone color and meaning:
each month has a coordinating gem and traits associated with it. Use the bride's birthstone for party colors. Relate stories where the bride showed some of her traits.

• Cake and punch bridal shower theme: this simple idea focuses around a themed cake and a special bridal shower punch.

• Charity:  great for older couples, or those who are already established, this idea is becoming very popular. Choose an organization with meaning to the guest/guests of honor, and let those invited know your intentions.
• Childhood Sweethearts: these two have known each other forever. Decorate with pictures of them throughout the years. Add stories of their likes and dislikes
• Coffee Lover's bridal shower: she likes to try all the flavors from soft vanilla to strong espresso. This is definitely a good theme for her.
• Collectors party theme: does she love dolls, teapots,pins, or teddy bears? Base your theme around her collection.
• Country Gal: gingham, wildflowers, fresh baked cookies, lemonade, and walks in the countryside, are among her favorite things.


---
Romantic to Spicy
• Fairytale Romance: this couple reminds everyone of a storybook romance. It might be how they met, what they like to do, or even how they look together. Which story signifies their relationship?

• Fitness theme: great couples idea for the active pair.

• Gadget theme: all the helpful odds and ends necessary to complete a project. These can be for the kitchen, workshop, craft, or other area.

• Girly Girl Shower: everything prissy...from cutesy decorations and favors, to pampering gifts.

• Gift Certificate Party: guests bring gift cards from a variety of stores, that would be useful for the couple.
• Health and Nut: choose activities and food that are health conscious. Select gifts the same way.

• Hot! Hot! Hot!:  serve flavorful food, and play lively music. Leave it up to guests to define this theme. They may bring gifts of spicy food, or lingerie.


---
Classic Choices

• Kentucky Derby: Ask guests to wear big hats. Decorate with jockey helmets, medals, floral leis, and horseshoes. Serve mint juleps, and tea sandwiches. Great classic theme.

• Lingerie party: tasteful not tacky, is the better plan for this theme. Keep in mind the variety of guests attending.

• Love, Sweet Love: you guessed it...this is all about her main squeeze and favorite saccharine treats. Start with pictures of her love, bowls of colorful candies, and use your imagination to expand this theme.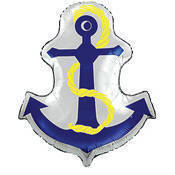 • Mardi Gras Party Theme: Pass out the masks and beads, and turn up the lively music.

• Mr. or Miss Fix-It: great choice for a couples shower. Start with a toolbox, and help build their supplies.

• Nautical theme: an ocean view, cruise ship or boat, anchors, netting, and cool breezes, all predict smooth sailing for this great idea.

• Patriotic theme: base your ideas around the red, white, and blue. This works well anytime of year.
---
More Bridal Shower Themes From Active to Sentimental
• Purse Party: designer bags of all shapes and sizes are the inspiration for this party.

• Remember When : Guests bring a picture of a memorable past time spent with the bride. There are many more bridal shower themes, but this one is sure to touch her heart.

• Roaring Twenties: Flappers, headbands, top hats and jazz music...it must be the

• Romantic couples: base your party around a famous couple or couples from books, movies, or real life.
• Safari party theme: She can't get enough of leopard, zebra, or tiger prints. Faux of course!

• Sports party theme: Does baseball, football, golf, Nascar, or any other sport describe this couple? A sports party has endless possibilities.

• Stock the Pantry: this theme will have the couple ready for their first meal and beyond, with all the necessary basics.

• Trim-a-tree party: this party will help the couple accumulate ornaments and decorations, for their first Christmas together. Play Christmas carols, and serve fancy cookies.

• Zodiac fun: what is her sign? Base decorations, gifts, and entertainment around her natural traits.

---
• Need more ideas? Go to main shower themes page.
• Go to Bridal Shower Ideas For You homepage.

Homepage:
Contact Us:
Sitemap: