Get Organized Bridal Shower Theme
A get organized bridal shower theme is a great way to help simplify the new couple's life together. You can make this a general theme of organization. This would work especially well for a young couple just starting out.

You could also base it around a specific category. This would help pull together a designated room. It could also be meant to supply storage compartments and other items for a certain hobby.

---
Start Your Plans

The following are some category examples you may choose:
• Kitchen...can be organized with food storage bins, a dish rack,
paper towel holder, or wire cabinet racks.
• Travel... could be a car trunk organizer, a travel wallet, set of luggage, or luggage tags.
• Home office... would need file cabinets, desk caddy, and bookends.
• Bed and bath... could use hangers, shoe rack, under-bed storage, and baskets.
• Laundry...hamper, clothes hanging rack, wall shelf
Your location can be anywhere that will handle the number of guests you plan to invite.

Invitations should have a picture that conveys your theme.  Explain to guests the category you've chosen. Politely request a theme-related gift.
---
Get Organized Bridal Shower Theme Party Decorations
• Decorations for your get organized bridal shower theme can be based around the brides favorite colors, a bridal shower motif, or the party category. For instance, if you've chosen the travel idea, play up that theme by using maps, posters, luggage, etc.

---
Games and Food Ideas
• This can be a fairly quiet theme so you may want to add some  games for your "organize it" party.

• Then add some music. Be sure to include the bride's favorites.
Your food ideas can be simple or elaborate. Go along with your theme of keeping everything in it's place. You can do this by having an "orderly" buffet.

You can also use items that reflect this theme:
• a stacking plate holder,
• caddy for utensils
• divided serving dish

One more way to reflect your theme:
• keep the punch bowl filled during your party.


---
Gifts and Favors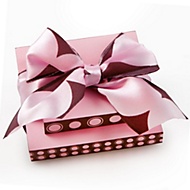 "Be neat" favors:
• labels
• coupon holder
• notepad
• recipe file
Organization Gifts:
• Book case
• File cabinet
• cd cabinet
• laundry organizer
---
• Still deciding on a bridal shower theme?
• Go from Get Organized theme page, to Bridal Shower Ideas For You homepage.

Homepage:
Contact Us:
Sitemap: