Easy Chicken Recipe
How about an easy chicken recipe on your bridal shower menu? Most people like chicken. There are a variety of ways it can be prepared. There are hot dishes for sit-down meals, and cold for salads and sandwiches. Used in appetizers, it could be mini cold tea sandwiches or hot mini quiches.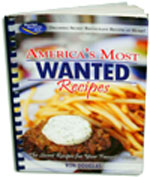 Food is often one of the bigger expenses of the party. A poultry dish is usually gentle on the budget. Depending on your bridal shower plans, it can be plain or fancy. The following are two dishes that would be great for a sit-down luncheon or a buffet meal. They both are relatively simple to make, and don't require hours of preparation.

---
Put This Easy Chicken Recipe On Your Menu

• Chicken Cordon Bleu
This bridal shower recipe makes a great presentation for 4 people. Adjust to the amount needed.

Ingredients:
4 boneles, skinless chicken breasts
4 slices ham
4 slices provolone or Swiss cheese                                                                        mayonnaise
1 cup bread crumbs
4 tablespoons butter
1 can cream of mushroom soup                                                                                            1 can cream of chicken soup

Directions:
Pound  breasts till thin (about1/4").
Place one slice of ham and cheese, on each breast. Roll up.
Coat breast with mayonnaise, then roll in breadcrumbs.
Melt butter in skillet and brown chicken breasts, evenly.
Bake in 350 degree oven for 35 minutes.
Sauce: mix soups together, straight from the can. Do not dilute. Heat slowly. Serve over chicken.

---
Simple, Yet Impressive

• Chicken Alberghetti
This serves 4. Adjust as needed.

Ingredients:
4 boneless, skinless, chicken breasts or cutlets.
1 egg
1 cup bread crumbs
4 slices Mozzarella cheese
1/2 cup Parmesan cheese
4 tblspns. butter
Large jar of your favorite spaghetti sauce
Powdered coffee creamer
Dip breasts in egg, and then coat with bread crumbs. Melt butter in skillet. Brown pieces evenly.
Mix sauce with creamer until a medium pink color.
Put sauce in the bottom of a baking dish. Place chicken on sauce. Put slice of Mozzarella on each piece. Add more sauce. Sprinkle with Parmesan.
Bake at 350 degrees for about 45 minutes.
Serve with spaghetti.
This easy-to-make sauce, will impress your guests
If you are doing the cooking, prepares these dishes ahead of time. Then the day of the bridal shower, you can heat them, and relax.

---
• Go from easy chicken recipe, to food ideas.
• Go to Bridal Shower Ideas For You homepage.

---
Homepage:
Contact Us:
Sitemap: