Bridal Shower Pajama Party Theme
A bridal shower pajama party theme is a fun and cozy idea. It can be a small affair with just close friends. It might also be a larger group of favorite ladies. Either way low-key and casual is the tone.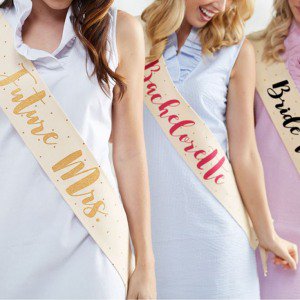 There are several ways to plan for this relaxing theme. The following shows two different scenarios. See if either works for the guest list you have in mind.

---
Plan An Evening Event
1. This is a nighttime gathering, generally for a smaller group that's close to the bride. It brings back the old slumber party idea. Girls gossiping, reminiscing, and dreaming about the future. Guests come prepared to style hair, paint nails, and have fun. They actually stay over.
The location s one of the girls homes, or a hotel room.
The invitations  state that this is a sleepover. Request, politely, if you'd like guests to bring a "pajama themed gift".
The decorations are simple. Balloons, streamers, etc., in colors the bride likes, are fine. This theme is more about the "togetherness"


• Make sure to have something extra for the bride to wear, like a sash or tiara...it's her night.!
---
The menu for this all night theme relies on snacks. Have some of the following handy:
• chips, pretzels
• nuts
• dips
• fruit plate
• pizza
• chicken wings
• Keep the punch bowl filled

• Not so sleepy music...anything the bride likes. If she loves to dance, make sure you have her favorites available.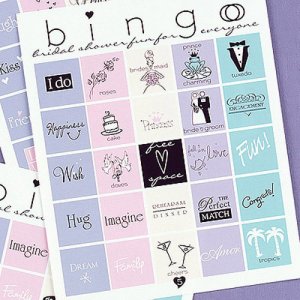 • Then, make time for some games. Classic bingo is always a favorite, and there are also some newer choices.

---
Plan A Morning Event

2. This bridal shower pajama party theme is a morning social, usually a larger group, assembled for a morning party.

A private home works well as the  location, especially if you'd like guests to come in pj's.
Your invitations should explain the theme, and request that guests wear a casual pajama, jogging suit, or other comfortable outfit.
Specify, if you'd like gifts related to the pajama party theme.

The decorations can be understated, as it is a morning bridal shower. Choose a color scheme. Fresh or silk flowers placed on tables, as well as tableware to coordinate, works well.


Your morning menu:  Have a sit-down breakfast, or buffet, with some of the following:
• scrambled or fried eggs
• eggs Benedict
• made to order omelette
• sausage
• bacon
• toast
• croissants
• pastries
• bagels
• fruit plate
• yogurt
• cereal
What about music?
 It's early...keep it soft.

---
Bridal Shower Pajama Party Theme
 Gifts And Favors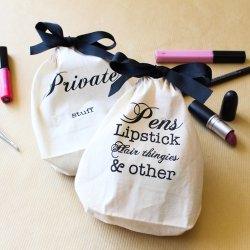 Slumber Gifts:
• lingerie
• slippers
• robe
• sachet
• journal
• candles

Girly Favors:
• nail polish
• lipstick
• sachet
• perfume
• trinket box

---
• Still need more theme choices?
• Go to Bridal Shower Ideas For You homepage.

Homepage:
Contact Us:
Sitemap: