Bridal Shower Nascar Party Theme
A bridal shower Nascar party theme is based around a true passion for the sport. You'll most likely know if this bride-to-be or couple would enjoy this theme, as they are big fans.

For now, you're in the driver's seat, so ready! set! plan!
An indoor or outdoor location can be used for this theme. Plan around the number of guests, weather, and budget.
---
Invitations
Your bridal shower Nascar theme invitations will be the first sign of fun times to come.
A card in the shape of a car, or a favorite driver's number are two possible choices.
Request that your guests come in casual attire. Jeans and a t-shirt with a favorite driver or car number, will add to the atmosphere you're trying to create.
Let them know if they should bring a gift that's related to the bridal shower Nascar party theme.

---
Bridal Shower Nascar Party Theme Decorations
Choose bold colors for your bridal shower Nascar theme party decorations.
• Greet guests with a "Welcome" banner.
• Hang red, white, black and yellow streamers, and balloons around the room.
• Race cars of all sizes will work.
• A life size cardboard cutout can be your focal point.
• Checkerboard tablecloths.
• Silk race jackets and caps can also be used.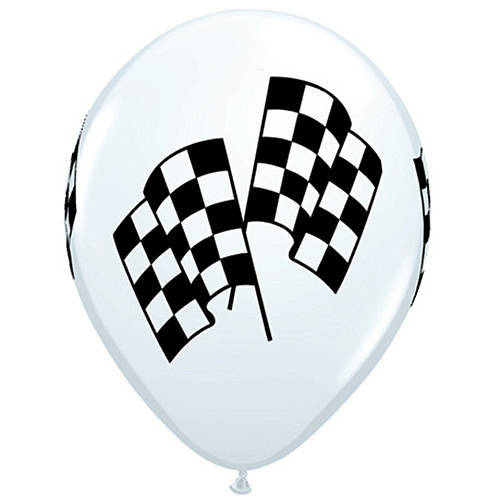 • Shindigz.com has a great variety of party ware

• Checkerboard tablecloths.
• Silk race jackets and caps can also be used.
• Trophies
• Racing flags

---
Entertainment
Car Games:
• Nascar trivia...prepare some general questions about racing ahead of time. The guest who answers the most correctly, wins.
• Racing scramble...write down ten words, having to do with racing, on an answer sheet. Pass out sheets of paper with these words already scrambled on them. The first
to solve all the words, wins. Example: the clue "derrvi" would correctly read as "driver".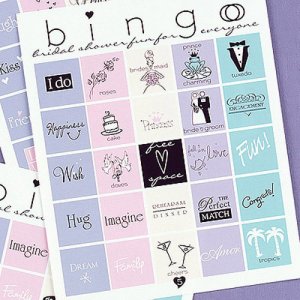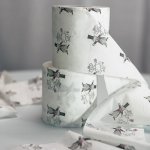 • These games are always popular.
Race Party Music: mix it up with a variety of driving songs.

• Freeway Of Love – Aretha Franklin
• Little Deuce Coupe – Beach Boys
• Rockin' Down The Highway – Doobie Brothers
• Roll On Down The Highway – Bachman Turner Overdrive
• Little Old Lady From Pasadena – Jan & Dean
• Little Red Corvette – Prince
• All I Wanted Was A Car – Brad Paisley
• I Can't Drive 55 – Sammy Hagar
• Drive – The Cars
• Drive My Car – The Beatles
---
Gifts and Favors

Bridal shower nascar party theme gifts:
• Cooler/sports stool
• Tickets to a race
• Race car jacket
• Engraved Glassware

Drivers Favorite Favors:
• chocolate cars
• sunglasses
• small plastic trophy
• mug with a car logo

---
Menu

Racing Menu:
Speedy Snacks:
• chips and dip
• chicken wings
• pretzels
Track's Main course:
• hamburgers
• hotdogs
• barbeque
• chili
• macaroni salad
• potato salad
• rolls
• condiments
Easy Drinks:
• soda
• beer
• Add a refreshing punch to your Nascar party
Racing Dessert
• cake in the shape of a race car
• cupcakes with a favorite number
• apple pie and ice cream
*** Keep everything on track, and your event will be a smooth ride.
---
• Looking for more bridal shower theme suggestions?
• Go from Nascar theme page, to Bridal Shower Ideas For You homepage.

Homepage:
Contact Us:
Sitemap: