Bridal Shower  Cake Plate
The bridal shower cake plate you choose can add to the total decor of your party. Often overlooked, this is another subtle touch that can make a big difference. You may be surprised at the variety of choices you'll have. Consider the following: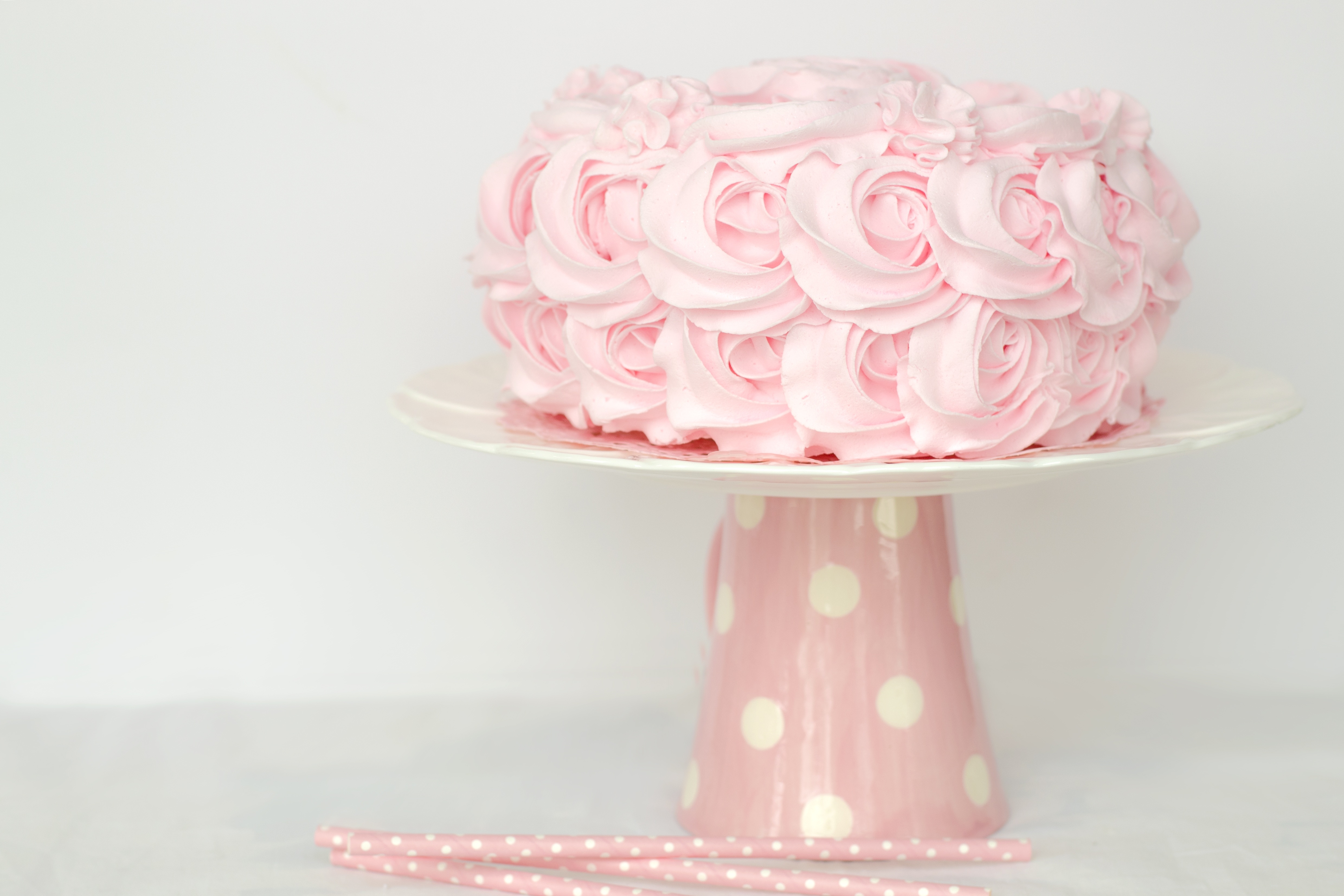 • You'll want to select a cake plate that coordinates with your party theme. This could mean a bold solid color for a contemporary theme, an ornate crystal one for a romantic theme, or even one sold to match the rest of your decorations.
---
Tips For Choosing A Bridal Shower Cake Plate

• Choose a size that suits the size of the cake.
You'll find plates from measuring from  6" and up. If you choose one with a decorative rim, you'll want the design to show when the cake is added. Take this into account when you're figuring out the cake size.

• Complement the shape of the cake. Plates are found in different shapes. Some are round, some are square, and some are rectangle. It's usually best to select a base that is the same shape as the cake you plan on using. This will have a pleasing visual appeal.

• Cake plates come in a variety of choices. Some are made of porcelain, china, or
crystal. Others could be plastic or even a heavy cardboard that goes with your theme. They may have a  pattern or  a  solid color. Some have a flat base, some will have feet, and others are tiered. Each has it's own appeal. What works best with your party's look?

• Think how your dessert will best be displayed when choosing a bridal shower cake plate.
• Some will come with a server. If yours doesn't, add that to your checklist, or make sure you have one on hand. These can also be personalized, if you are giving them as a gift.

• A cake plateau is a plate with an ornate base. Usually about two inches high, it will often have a scroll or floral design.
Typically these come in gold, silver or crystal.
• If you've decided to serve cupcakes or cookies, tiered holders make a pretty display. Again, presentation can be very effective.


*** If the couple have selected a china pattern, purchase the cake plate to match, as their gift.
---
---
• Go from cake plate page, to Bridal Shower Ideas For You homepage...
Homepage:
Contact Us:
Sitemap: