Bridal Shower Cake Decorating Ideas
Bridal shower cake decorating ideas will help to personalize your dessert. You've chosen the type and size of your cake, and the color and flavor of the icing. The next step will be the fun part.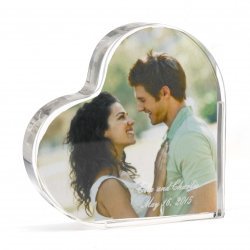 Keep in mind the overall feel of the event.  Will it be casual and fun, soft and sweet, tailored and formal, or a combination? Coordinate with your bridal shower theme, if you have one. Take a look at your party colors, and add them in. These options can all be helpful when choosing  your toppings.

---
Creative Bridal Shower Cake Decorating Ideas

Once you know the mood you're trying to set, a choice from the following list may be helpful.
• Animal cracker could be used for a pet lover's or safari theme.These can be easily placed around and/or on top of the cake.

• Cake toppers are unique bridal shower cake decorating ideas. They come in a variety of choices including initials, monograms, sayings, flowers, and figurines.

• candy: choose colorful hard or soft candy to complement the shower colors. Chocolates can be designed in shapes to fit any theme. How about using Hershey's kisses? This is a cute and simple idea that works.

• Craft miniatures to coordinate with your decorations can be found in party shops, craft stores, and online. Sports, fashion, travel, and cooking, are some of the areas with cute minis available to go with these themes.

• Decorative icing shapes and flowers, can go from simple to extravagant. These can be adapted to work with a modern or traditional feel.

• Figurines of sentimental importance to the bride and/or couple is a good option.

• Fresh fruit can be a colorful and delicious choice. You can choose by the bride's favorite fruit, by what's in season, or fruit that goes with your party colors.
• Mini frames with pictures of the couple is an idea that can't miss. You can also choose photos with friends and/or family members. Use several, and show memories through the years.
• Ribbon comes in sizes from narrow to broad, and in various materials and colors. This is an easy way to add instant impact.
***    Make guests aware of any item that isn't edible.  So many items are designed to look real.  If you use any of these, make sure that you monitor what happens with them. You especially want to pay attention if children are invited.
---
• More information on cakes...
• Go from cake decorating page, to Bridal Shower Ideas...

---
Homepage:
Contact Us:
Sitemap: