Absentee Bridal Shower Theme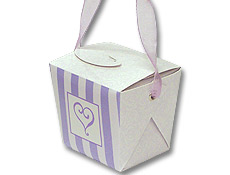 Have you ever attended an Absentee Bridal Shower Theme party? This is a celebration of family and friends, without the bride or couple actually attending in person. With couples on the go, and families scattered, this type of party is becoming more common.
So, how do you plan an event like this?
• Your invitations will let everyone know your theme. You can use the bride's colors, a personalized theme, or even the state where the couple will reside. The important thing is to let guests know that this is an absentee bridal shower.
• Choose decorations to go along with your theme. Just because the bride isn't attending, doesn't mean your decor has to be dull. If she or they like to travel, do a travel theme. If they are health nuts, have a spa theme. Do they really need all the basics? Have a kitchen and bath party.


You'll still want to plan activities for your guests.
• Choose some printable games for your absentee bridal shower theme.





---

Another "activity" is to have guests bring their gifts unwrapped. Take pictures of each guest with their gift. These photos will be assembled into a keepsake album, and given to the bride. The hostess sets up an area with gift wrap and supplies where guests can wrap their gifts. Afterwards, the presents are combined and sent by the hostess to the bride.


*** If you want to save on shipping, or feel this would be too hard on the hostess, there are several alternative options:
• Have each guest send their own gift.
• Host a gift certificate party.


---


Sometime during the party, you should schedule an "appearance" by the bride or couple. This can be done on the phone, or through the magic of the internet. You may also have someone tape the party, and send it to the couple.


• Plan your food like you would for any other party. You can plan anything from cake and coffee, to a full course meal. It's up to you, and your budget!
• Choose a punch recipe that complements your menu.

• Favors are optional. They are always a nice way to remember a celebration. If you decide to give them, coordinate with whatever theme you've chosen.




---

• Do you need some theme ideas?...

• Go from absentee bridal shower theme, to Bridal Shower Ideas For You homepage...