Celebrity Bridal Shower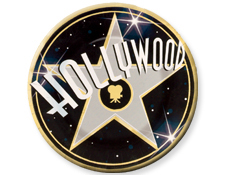 A celebrity bridal shower is one more of "those events". You know, the kind we say we don't care about, but secretly want to know everything. So, if you want to get the scoop, or are just a little bit curious...this page is for you.



• July 23, 2011... According to OK! magazine, an extravagant black and white theme was the setting for Kim Kardashian's bridal shower, at the Jenner's LA estate. The celebration was hosted by mom Kris, with her daughters co-maids of honor Khloe and Kourtney, and Kim's younger sisters, Kendall and Kylie. Kim will marry New Jersey Nets forward Kris Humphries, in August.

• May 2011...Nick Lachey and Vanessa Minnillo celebrated with an evening shower at the London Hotel in West Hollywood. According to US Magazine, it was held in a private rooftop garden area. A lounge atmosphere was created outside, including a bar, white couches, chairs, lounge music, and martini glasses.

---

• March 2010...TLC star Niecy Nash had a "Glamtastic" bridal shower, hosted by Matron of Honor Sheryl Lee Ralph. Big hats, stylish attire, and fabulous shoes, were the the norm for guests at this event. A beautiful plum and green color scheme was used.
• August 2010...Singer Katy Perry, engaged to comedian Russell Brand, threw a bridal shower for herself. The garden party was held in Los Angeles and the theme was Alice in Wonderland.
• June 2010...Newsgossipgator reports that during the annual City of Hope Softball challenge Carrie Underwood and her fiance Mike Fisher recieved a special surprise shower by the opposing team.




• March 2010...best known from The Real Housewives of New York City, Bethenny Frankel's bridal shower was held at Bagatelle in NYC, as reported by US Magazine.com. A recent #1 New York Times best seller with her cookbook "Naturally Thin", this natural food chef also runs Bethany Bakes, and created the Skinny Girl Marguerita.




---

• September 2009...According to ABC News, former "Bachelorette" and "Dancing With The Stars" alum Melissa Rycroft, just had a Western theme bridal shower in her home state of Texas. Now a special contributor for Good Morning America, she will marry fiance Tye Strickland at the end of the year.
• August 2009...A bridal shower was given for Devin DeVasquez, by Beverly Hills socialite Tina Hillstrom. According to the Canyon News,Devin DeVasquez will marry actor Ronn Moss who portrays Ridge Forrester on CBS's "The Bold and the Beautiful".


• September 2008..."Without a Trace" actress Roselyn Sanchez is given a Latin themed bridal shower by costar Poppy Montgomery.


• July 2008..."SoulFood" Actress Malinda Williams had a bridal shower given by her sister, and attended by family and friends. She would marry Derrick "D-Nice" Jones, in August.




• May 2008...According to OK Magazine, Extra correspondent Brooke Mueller, fiance of Charlie Sheen, celebrated at the Warehouse restaurant in Marina delRay, California.

• April 2007, Eva Longoria, according to People Magazine, celebrated her upcoming marriage to Tony Parker. Held at Felicity Huffman's house, all her Desperate House wives costars joined in the festivities.


---

• Thinking about staging a Hollywood party of your own?...


• Go to Bridal Shower Ideas For You homepage...